Photojournalism is Dominated by Men, Women Photograph Seeks to Change That Lens
When Daniella Zalcman started her photojournalism career in New York City during the late 2000s, she found herself trying to break into a field dominated by men, who represent roughly 85 percent of photojournalists, according to 2015 data.
Zalcman quickly realized the impact of the industry's gender imbalance extended far beyond personal career growth or gender equality in the industry. It was about who tells stories, and whose stories were being told as a result — and, of course, whose stories were left out.
This realization sparked a turning point for Zalcman. In 2017, she created Women Photograph, a nonprofit organization advocating for women and nonbinary photographers. Women Photograph operates as both a hiring database and an advocacy platform, running mentorship programs, workshops and providing grant money for projects.
The organization just published their first book, "What We See," in March, representing the past 50 years through 100 photographs captured by women and nonbinary photographers. The images capture a wide range of subjects, from major events such as 9/11 to capturing serially misrepresented communities.
Recent reports by Women Photograph indicate that only 21.5 percent of front page images published in major international newspapers last year were captured by women or nonbinary people. While the numbers have improved since Women Photograph started tracking them in 2017, Zalcman believes there is still a long way to go to achieve gender parity in the field.
Zalcman sat down with The 19th to discuss the ongoing struggle for representation and access in visual journalism, and the impact it has beyond the industry, on our collective memory and our understanding of history.
This interview has been edited for length and clarity. The images in this piece are from "What We See: Women & Nonbinary Perspectives Through The Lens," which came out in March 2023. This article is republished from The 19th under a Creative Commons license.
Lydia Chebbine: What inspired you to create Women Photograph, and what challenges did you face in its early stages?
Daniella Zalcman: As I spent more time in the industry and had a little bit more social and professional capital, I felt like I actually had the ability to push back and ask questions. So I started trying to have conversations with directors of photography and other commissioning editors at newspapers and magazines in the U.S. about the incredible disparity in their hiring practices. Almost every single time the response I got was, "Well, there just aren't that many women photographers. If we knew where to find them, we would hire them, but they just don't exist."
I think the most frustrating one of those interactions happened at a photo festival in France in the summer of 2016, so I stomped off to my Airbnb and started a Google Doc. I figured if I could create some sort of database then I never have to hear that excuse ever again. That was the logistical and emotional foundation of Women Photograph.
In that period of time, I also really started to see it as very much an ethical issue. As visual storytellers, we teach audiences how to see. We expose them to places and conflicts and ideas that they may never actually encounter in person themselves. There has been this long standing myth that journalists are impartial, fly-on-the-wall, unbiased observers and thankfully, we are now collectively having much more complex conversations about how that's not true at all. Our identities and our experiences and how we move through the world obviously deeply impact who we are granted access to, what kind of stories we're drawn to and what we end up documenting.
In terms of challenges, I really think of the community that we're trying to reach as being divided into two camps. There are the editors who are overworked and under-resourced and doing the best they can, and we are providing them resources that help them do their jobs more easily. And then there are the editors who are not yet convinced that they need to be more intentional and thoughtful in their hiring practices. So we're still working on engaging with that part of the industry.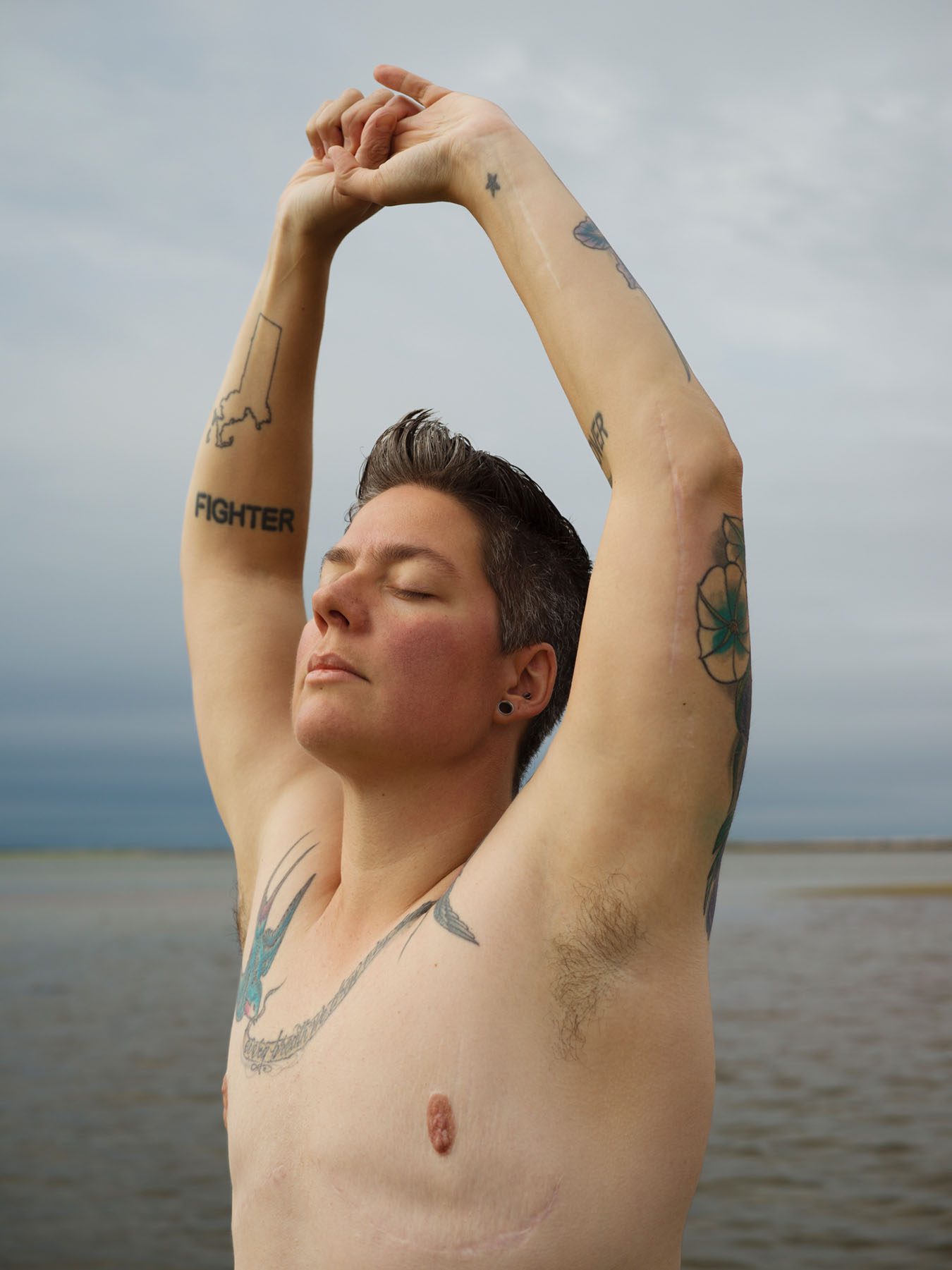 Can you speak to the role that data plays in Women Photograph's work, and how this data can help shape the broader conversation around diversity and equity in the photojournalism community?
We have a team of members who record that front page photo cut line from eight international papers every single day, and four times a year I go through and double check everything. I compile all the numbers, and when a newspaper does slightly better, I'm sure it almost feels like 50 percent [women or nonbinary photographers featured on the front page] and then I actually get to the end and no, it's 30 percent. We're so used to this incredible imbalance, even improvement almost feels like parity because you're so relieved to see slightly better numbers than you did before.
It's just easy for human emotion and human perception to see things that are not really there, so having the concrete numbers is critical. We have news organizations all over citing our data because no one else is really tracking this particular metric. It's mostly useful for us in the conversations we have, but we're also glad to see academics and other journalists are citing it as well.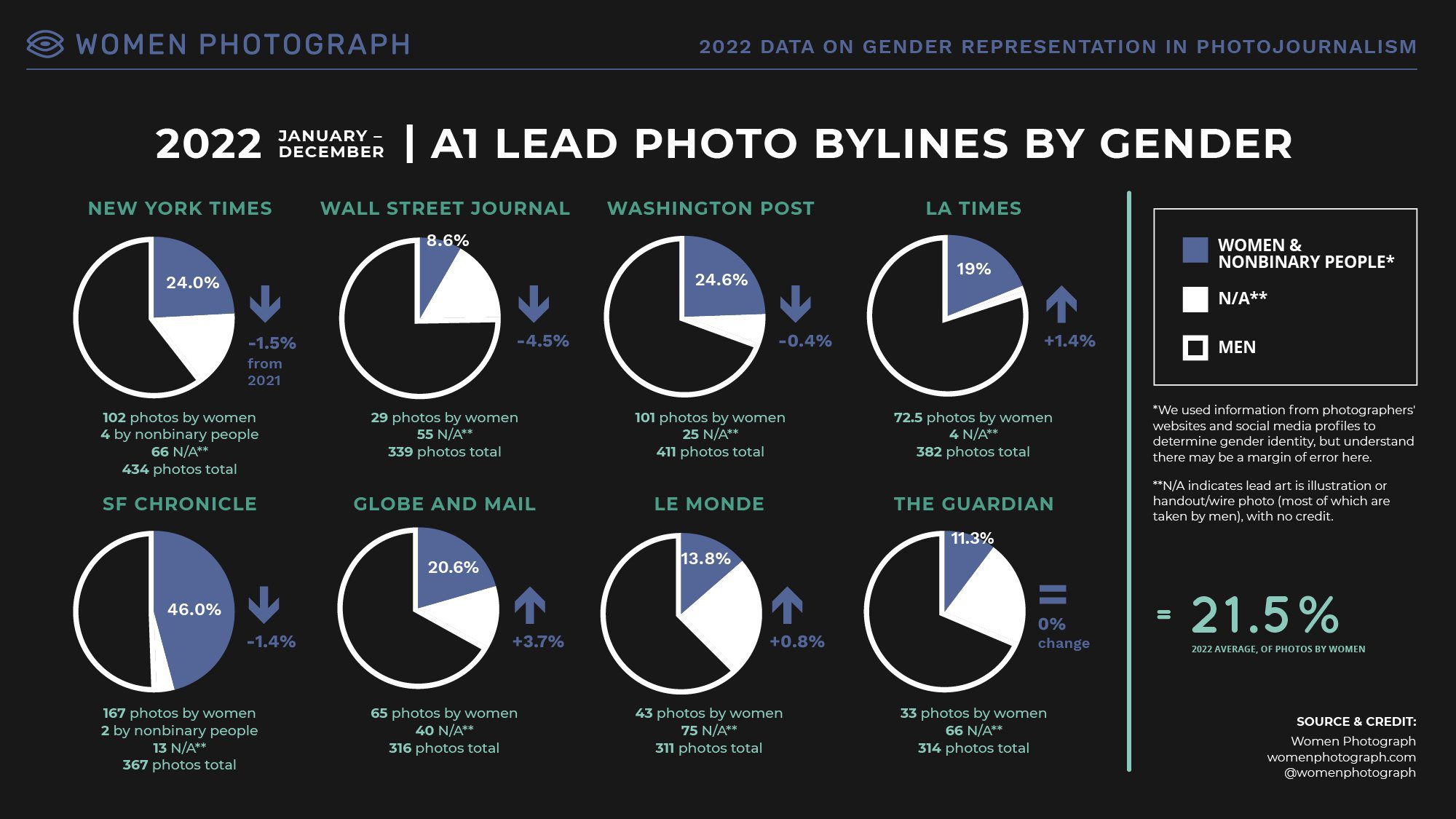 Why is it important for women and nonbinary people to be represented behind the camera in the photojournalism industry, and how does this impact the stories that are told and the way they are portrayed?
Having women and nonbinary photographers contributing to how we construct our visual history is just critical. It is so tangible to me how that absence is felt in the earlier canon of photojournalism. Sometimes it's an access issue, like if we think about coverage of the conflicts in Iraq and Afghanistan and just how skewed the press corps was in telling those stories. When you're working in conservative religious communities, whether they're Muslim or Jewish or Christian or any other denomination, men are just not going to get access to certain parts of society, so that means that we don't see women's stories, and that signals to your audience that those women's stories don't matter. That absence is also reflected in how we look at history, how we remember and how we consider what parts of the stories were worth hanging onto and worth commemorating.
I think it's very clear that women journalists working among heavily female and nonbinary communities are going to be drawn to different types of stories because they have that insider access and purview. I really do not like to make generalizations on the types of photography that photographers make based on sex. But there are often more women photographers looking for quieter, less dramatic, less violent stories, and images even on the periphery of violence and conflict. Those stories are just as important, and their absence is really felt when we just don't have women out reporting.
I believe that there's a huge correlation between the types of labor we value and the types of labor that we sort of implicitly think is worth documenting. We know that in so many ways, women's work is not honored and not respected. And because of that bias in our society, male photographers are much less likely to document the invisible labor that women perform on a day-to-day basis that is central to upholding society. If we don't have women photographers, those stories aren't going to be told either, and that's criminal.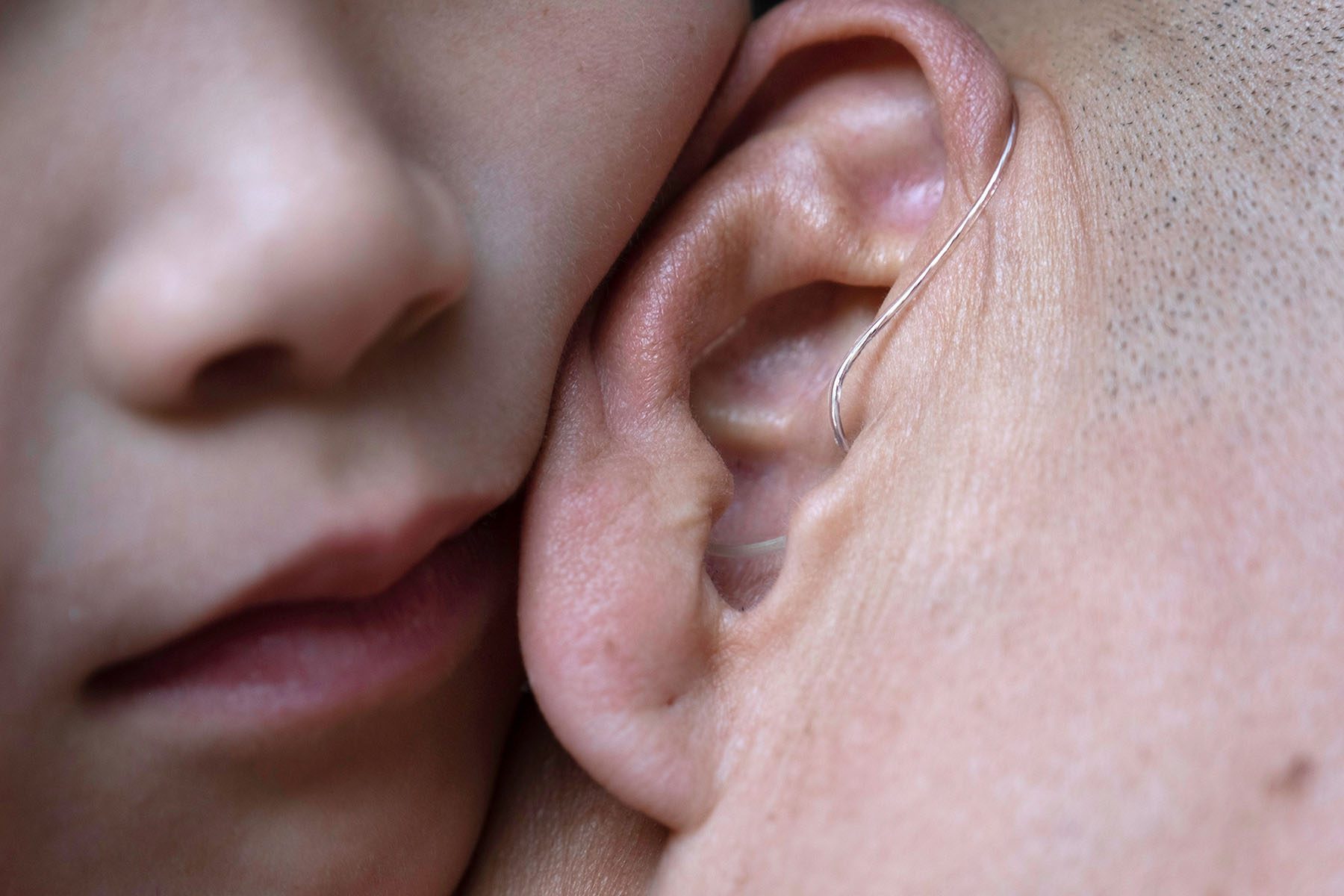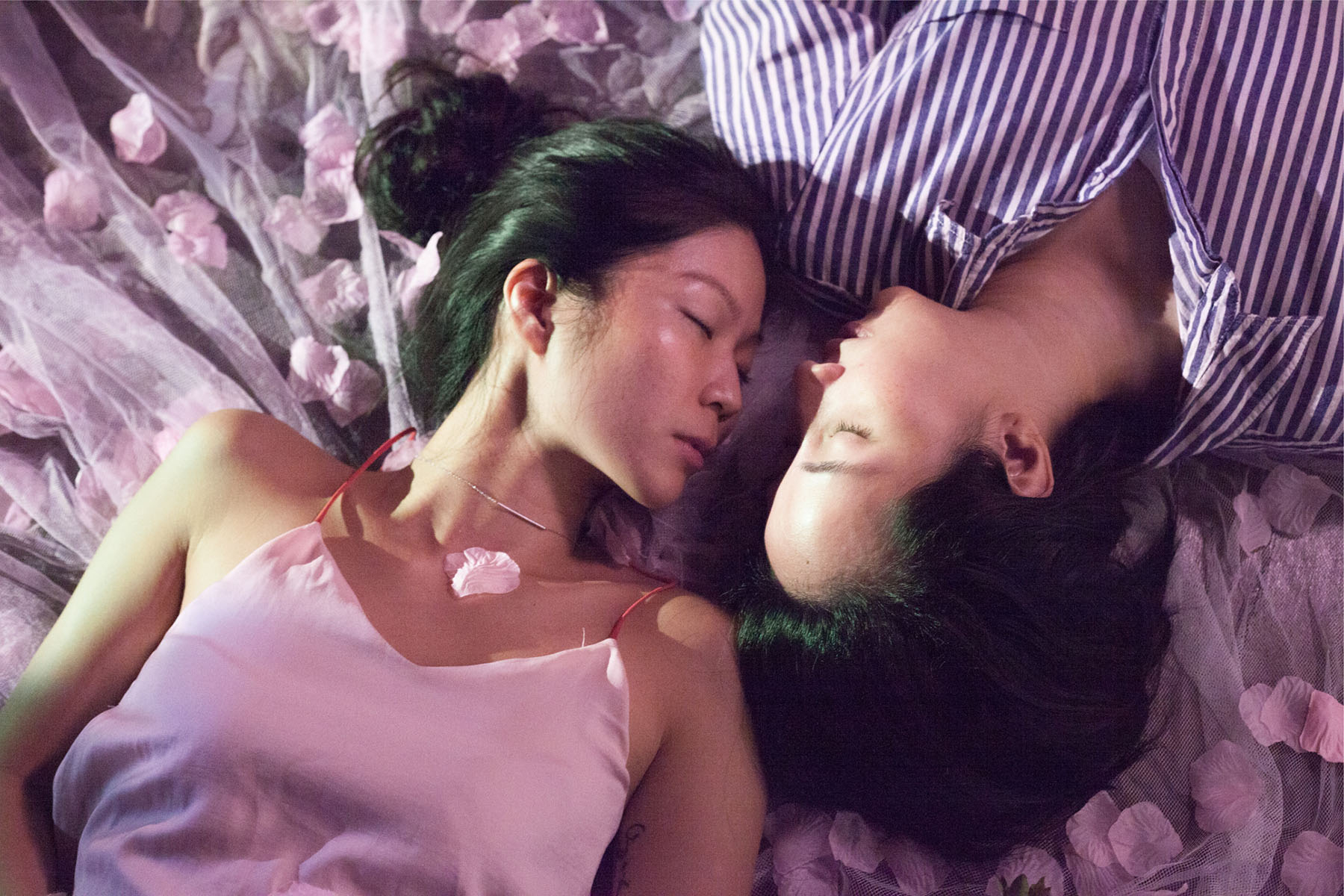 What steps can news organizations and the industry as a whole take to promote diversity and equity in visual journalism?
I think there's a lot of internal and external-facing work that needs to happen simultaneously. One of the most important things any news organization can do is take stock of their existing practices. Are your editorial desks inclusive? Are the staff photographers a diverse group of people? Are the people you're commissioning a diverse group of people? Do we see disparities in those things? Do you have a diverse range of entry-level photo editors but everyone in higher positions of power tends to be white or male?
I'm a nerd when it comes to data and the power of data to really substantiate where progress is being made or where it is not. It's been really great to actually see a number of photo editors over the past five years start to actually publicize their statistics. Obviously, it's usually editors who are doing well and want to celebrate that they are hiring in very diverse ways, which is fantastic. But I did just have the director of photography reach out to me and say, "Hey, this is where I was when I took over this job two years ago and here's where I am now. It's definitely not where I want to be, but in those two years, we've still made a huge amount of progress."
It's really cool to see that self reflective work, because the only way to do it is to actually be able to track it numerically. You have to both track yourself and set benchmarks, and you have to make it clear to your entire team that everyone needs to reach those benchmarks.
Can you talk about some of the successes Women Photograph has achieved since its launch, and what impact you believe the organization has had on the photojournalism industry?
The thing that we care about most is making sure that photographers in the database are being hired. I know that is something that has happened for almost every single one of our members.
I certainly do not want to take credit for any shifts in the industry, because we are just one of many, but we were sort of the first organization structured as a hiring database. We were followed by Diversify Photo, African Women Photograph, Black Women Photographers and Indigenous Photograph and all of these other incredible organizations that we now work alongside who are all in their own incredible ways contributing to this industry-wide change.
I think the timing was also coincidentally fortuitous. We launched shortly before the start of the #MeToo movement and soon after the nationwide uprising of 2020 was followed by major national and international conversations around what it means to honor the voices of women and people of color. I've just been able to ride that wave and contribute to those conversations. But for me, the biggest success is just making sure that people in our community are being hired to do their job.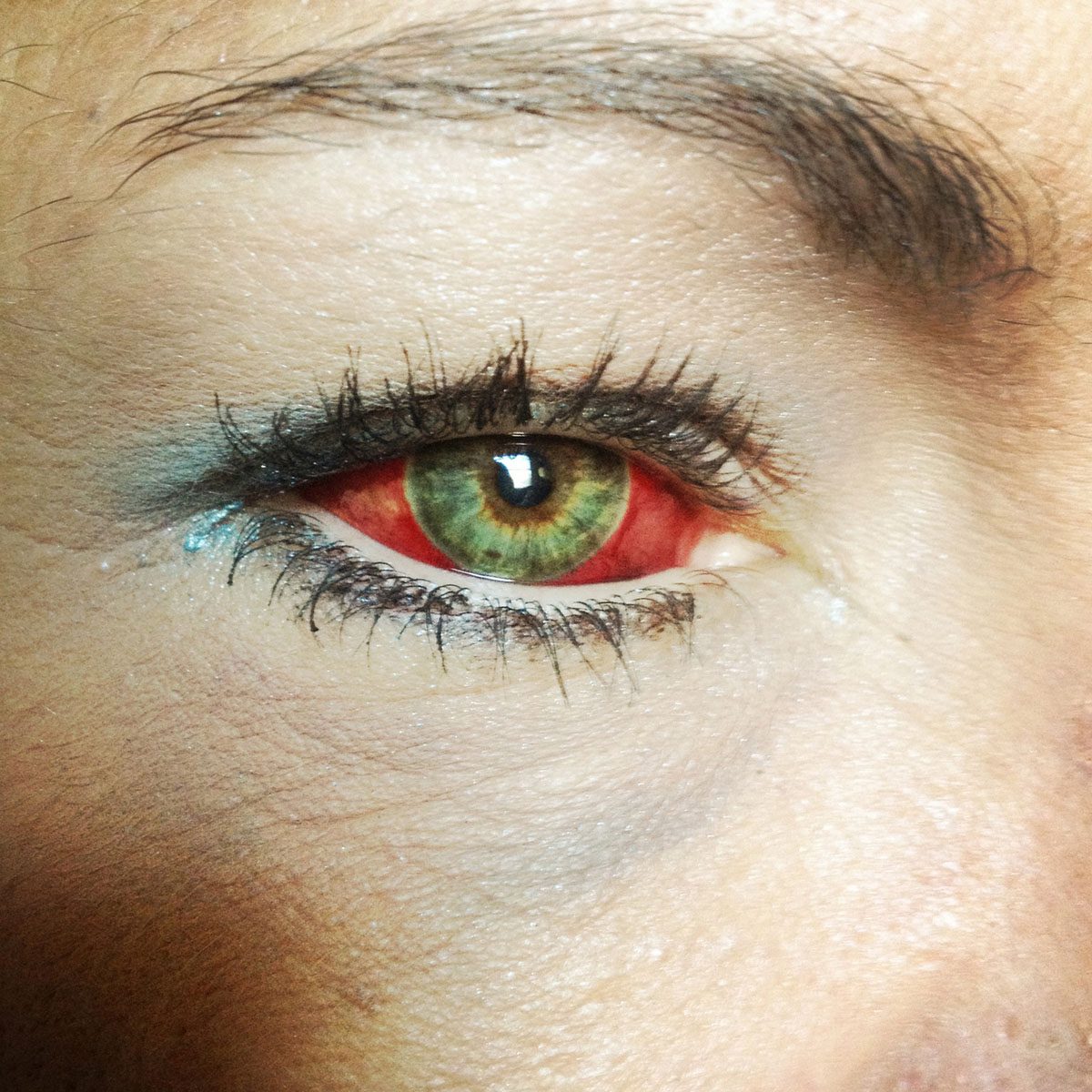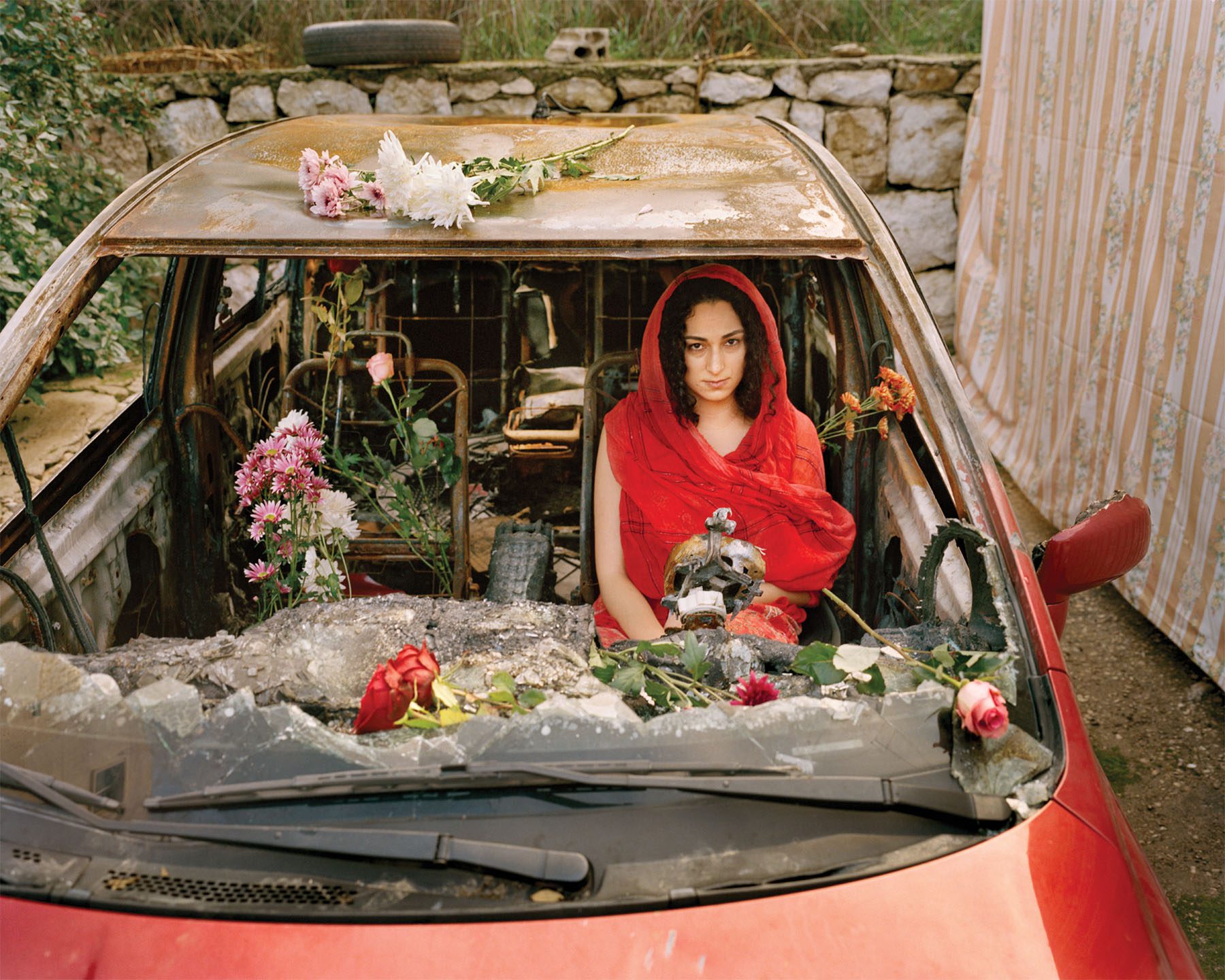 Women Photograph's new book, which showcases the work of women and nonbinary visual storytellers, is a testament to the impact your organization has had in the industry. How did the idea for the book come about?
We were actually approached by the UK-based publishing house Quarto. We've published an annual for the last five years, which is essentially a small zine that's a collection of the 100 images from our annual year in photos.
Even though creating a larger book hasn't necessarily been something that was on our radar, when the publisher approached us, we just immediately jumped at the opportunity. It really was just a matter of trying to figure out how to most considerately organize and structure a book. It was really fun to explore and think about how we could present photography differently in the context of this physical object that you really have this intimate 1-1 connection with.
What do you hope readers will take away from this book, both in terms of its content and the larger conversation around representation in visual storytelling?
Sara [Ickow, exhibitions and special projects for Women Photograph] and I spent so much time asking ourselves how to include as much as we can and how to fully represent the incredible breadth of not just photographers — in terms of the full spectrum of identities that we consider — but also fully represent the type of work that is being done now in photojournalism and documentary photography spaces.
What I mostly hope people will take away from the book is, "Oh my God, There are so many different ways that you can use the photograph to tell a story." This book spans over 50 years of visual history. Everything from Nina Berman's incredible photo documenting what unfortunately feels like an image that could have been taken this year, of a young boy giving the finger to members of the Klan, to some radically innovative alternative process and collaborative work that comes in the last chapter of the book. All of it is important and all of it is documentary photography, but it's incredible the range and all the different ways in which these photographers are utilizing this medium.
I think photography has changed surprisingly little technically since its inception. Especially in the context of journalism and documentary photography, we really haven't seen all that much evolution of the craft. As someone who personally really loves to rely on alternative processes in my own work, it's really fun for me to see just how common that's becoming. I also think it's really important for engaging our readers in new ways and I think it's important for just continuing to evolve how we use this tool to tell stories.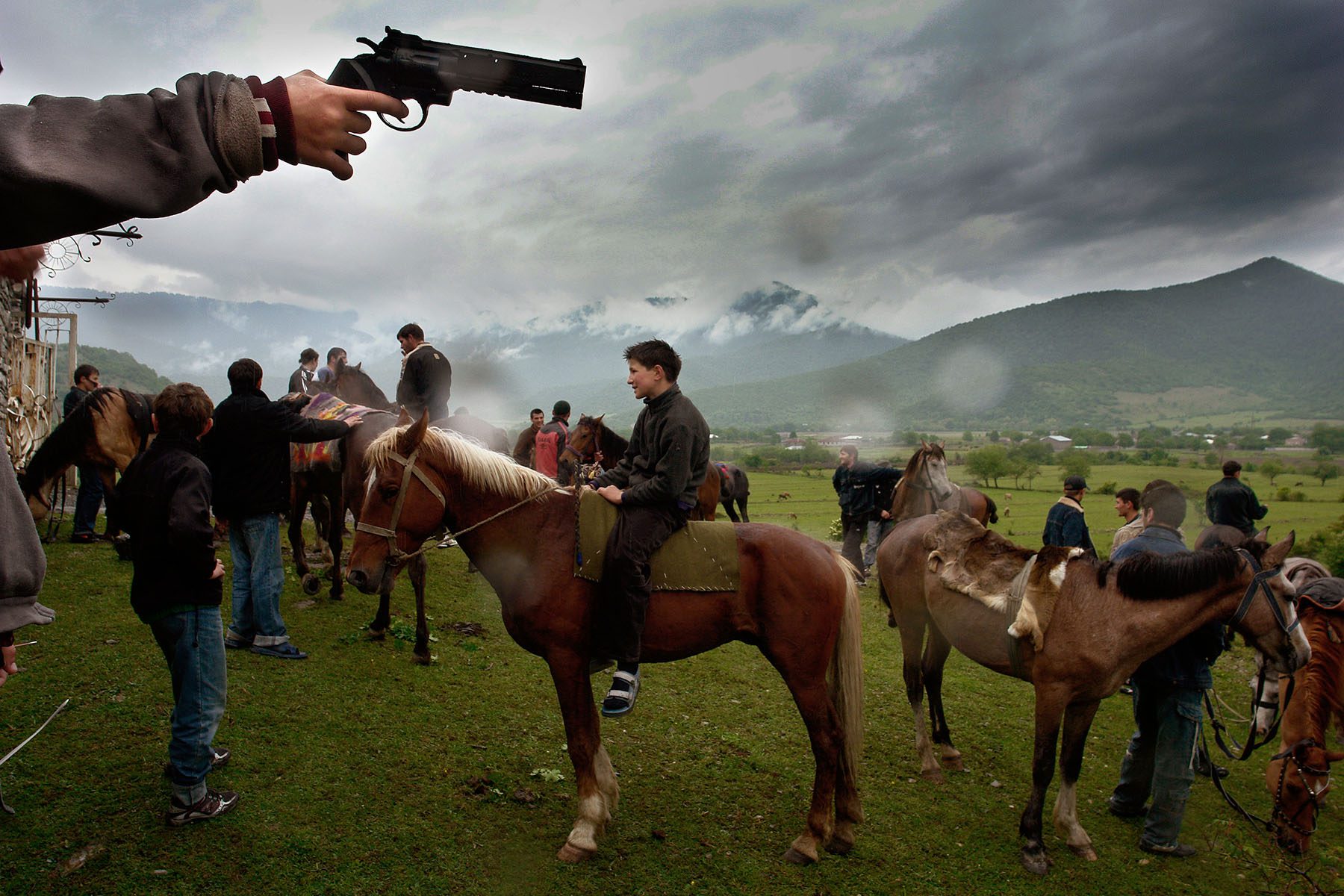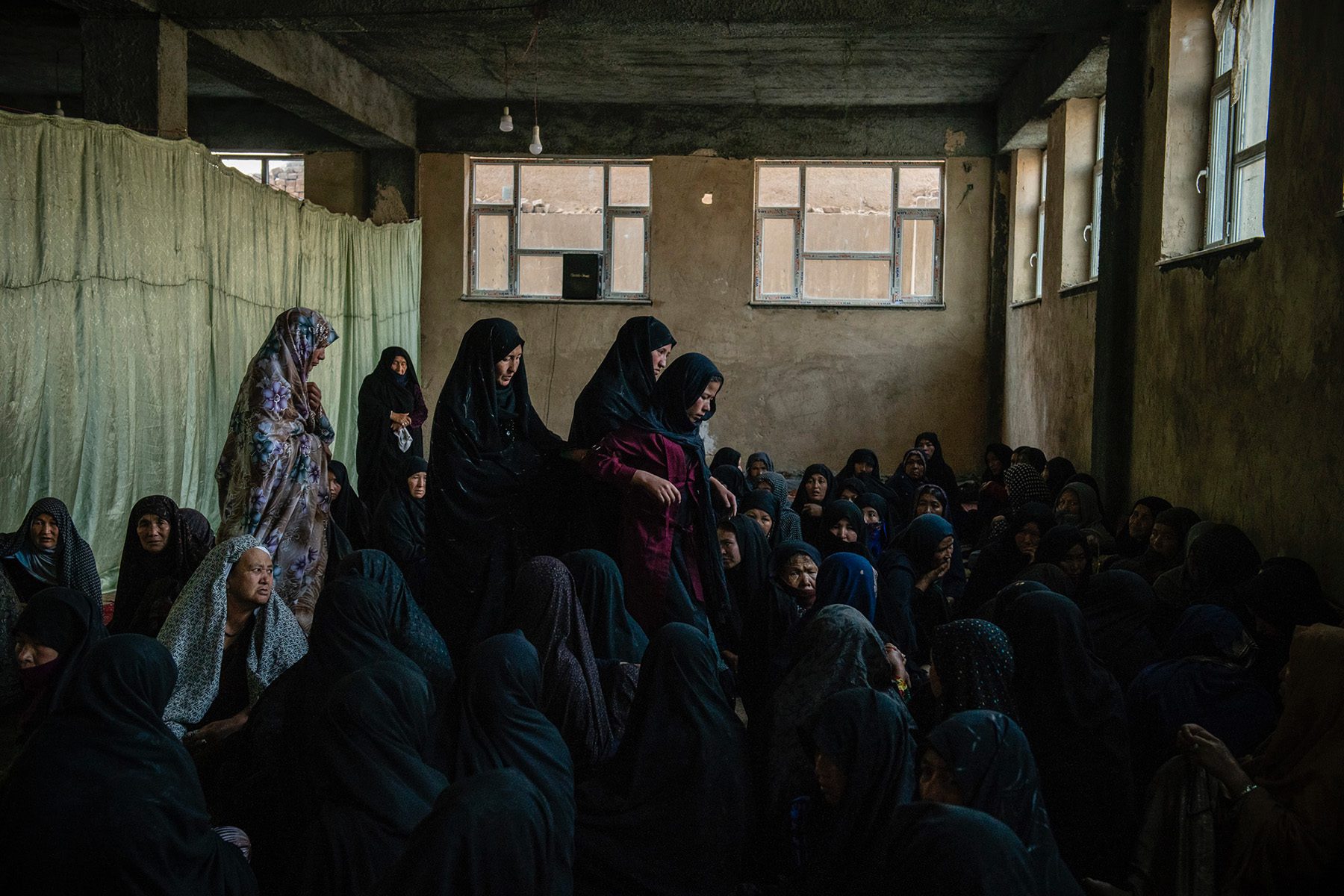 Looking ahead, what are some of the goals that Women Photograph has for the future, and how do you see those working in tandem with some of the trends of developments you're seeing in the field of visual journalism?
We've been running for six years, and we've really solidified our existing programs. Our mentorship program that Mallory [Benedict, programs manager for Women Photograph] has developed is just so profoundly successful at building community and providing tangible resources and mentorship to early career photographers. Our workshops reach 300 to 500 people on average every year and provide a great opportunity to focus on skill building and the business and safety aspects of journalism that aren't necessarily always taught in classic journalism programs. I think it's also worth pointing out our entire staff has full-time jobs and this is something that we do on nights and weekends and largely unpaid. We are all deeply passionate about Women Photograph, but it is also a labor of love that happens in the in-between moments.
Outside of strategy, our biggest challenge right now is just figuring out how to make Women Photograph financially sustainable. We've done this for six years and we all are deeply, deeply passionate about it, but we're also really burnt out. So trying to figure out how we can make sure that this is an organization that is sustainable beyond the four of us and that it becomes more of a business that can actually sustain itself because right now we're relying on the goodwill of funders and we certainly can't count on that forever.
Written by Lydia Chebbine for The 19th. Read the original article.
Images provided by The 19th
Top image by Pixabay on Pexels

Women Photograph
More Girls That Create Posts
Photographer and Author Deborah Cole
Creative Careers: Early Failure Can Lead To Success