Kid Made Modern Art Supplies
I have been a fan of Kid Made Modern for years and love their mission to create the next generation of creative thinkers. Here are some of the fantastic products they're offering to make your family's world even more colorful. FYI affiliate links are used in this post which means Girls That Create will be compensated if you purchase products by clicking on the links. Thank you for supporting this site!
Kid Made Modern Art Supplies
1) Tired of kiddos running off with your paper for their latest masterpiece? Set them up with Studio in a Box. It has canvas boards, watercolor paper, mixed paper and more. You can also pick up some plain paper Artist Pads (48 sheets).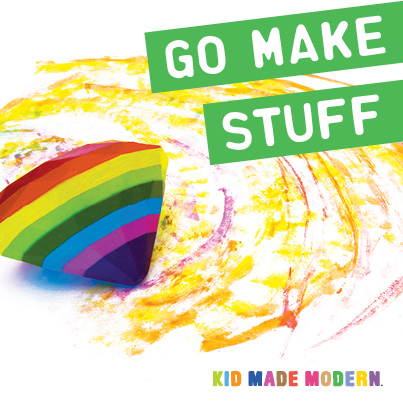 2) Do you have paintbrushes that suffered a sad fate because someone forgot to wash them? Consider Paint Markers. There is also a Washable Paint Set (set of 12) that includes brushes and paper.
3) Up your craft stash with the Arts and Crafts Supply Library or Rainbow Craft Kit. For youngest crafters, consider My First Arts and Crafts Library.
4) Are the crayons the way to your kiddo's heart? Then she'll love some Giant Crazy Crayons, Confetti Crayons or a Crayon Gem. I am also a fan of the Gem Jackpot Crayons.
5) If you have an aspiring jeweler in the household there are several kits, including Mystic Jewelry Kit.
Kids Made Modern also has free projects on their Go Make Stuff Blog.
Kid Made Modern Free Activities and Printouts:
Top photo by Susanne Jutzeler from Pexels.
More Girls That Create Posts
Let Angela Bassett Read You a Story
How to Nurture Creativity in Your Kids