Ten Quotes From Extraordinary AAPI Women Artists
Since May 1978, Asian American and Pacific Islander Heritage Month has recognized and honored the contributions, achievements, and influence of Asian Americans and Pacific Islander Americans (AAPI) who have shaped the culture and history of the United States. Below are ten quotes from extraordinary AAPI women artists.
Ten Quotes From Extraordinary AAPI Women Artists
"Art is doing. Art deals directly with life."
~Ruth Aiko Asawa, sculptor
"Exposing yourself to many kinds of art can only lead to amazing things. It helps you learn about your own art, your own taste, what kind of art you want to create for yourself."
~Phillipa Soo, actress and Broadway performer
"I am what I talk about in my music. I am Pinay, I'm powerful, I'm fearless, I'm unfiltered. And I like to hope that there's young women out there who feel the same way. Or even if they don't feel the same way, I hope to inspire young women out there to want to use their voice, to claim who they are and to embrace their identity."
~Ruby Ibarra, rapper, music producer, and spoken word artist
"In a time of destruction, create something."
~Maxine Hong Kingston, author and professor
"I grew up never seeing myself on-screen, and it's really important to me to give people who look like me a chance to see themselves. I want to see myself as the hero of any story. I want to see myself save the world from the bomb."
~Sandra Oh, actress
"To fly we have to have resistance."
~Maya Lin, architect and sculptor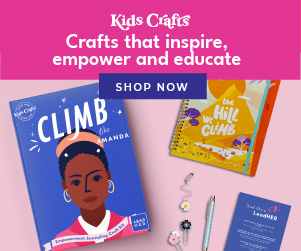 "Art has really been the way I have been able to understand both cultures, and to undo the wrongdoing of both cultures."
~Bernice Bing, abstract/expressionist painter
"I remember watching Margaret Cho with my grandmother on TV. She was my hero, not only because she was funny, but because she showed me that it's okay to be yourself, that it's okay to be a brash yellow girl and to be a strong and brave woman."
~Awkwafina, actress, comedian, rapper, author, and television host
"There have been moments where I didn't say things, and I always felt like I should have said something. But the times that I did speak up and tried to do something, to the best of my ability, those I think were the things I could say I'm proud of."
~Helen Zia, author, journalist and activist
"Try to accomplish things you have always dreamt of while you can. I know it sounds cliche, but the biggest lesson I have learned is that life is precious; enjoy it while it lasts."
~Lisa Ling, journalist, television personality, and author
Top image and second image from the Jon B. Lovelace Collection of California Photographs in Carol M. Highsmith's America Project, Library of Congress, Prints and Photographs Division.
More Girls That Create Posts
Hollywood Actress Anna May Wong Took Matters Into Her Own Hands
Ishida Dance Founder Brett Ishida